Leveraging the Gamescom 2022 framework, ININ Games and Strictly Limited Games showed us and let us play. Here are some of the games that will see the light in the short to medium term on Nintendo Switch. All of these games will come in physical releases and will be of various genres, so you'll likely end up with one or two. However, the games we will be talking about will be: Bud Spencer & Terence Hill – Slaps and Beans 2, Jitsu Team, Warhammer 40,000 – Shootas, Blood and Teef, RayStorm X RayCrisis HD Collection, Ninja JaJaMaru, Puzzle Bobble Everybubble! (and there's more than one curious detail to consider).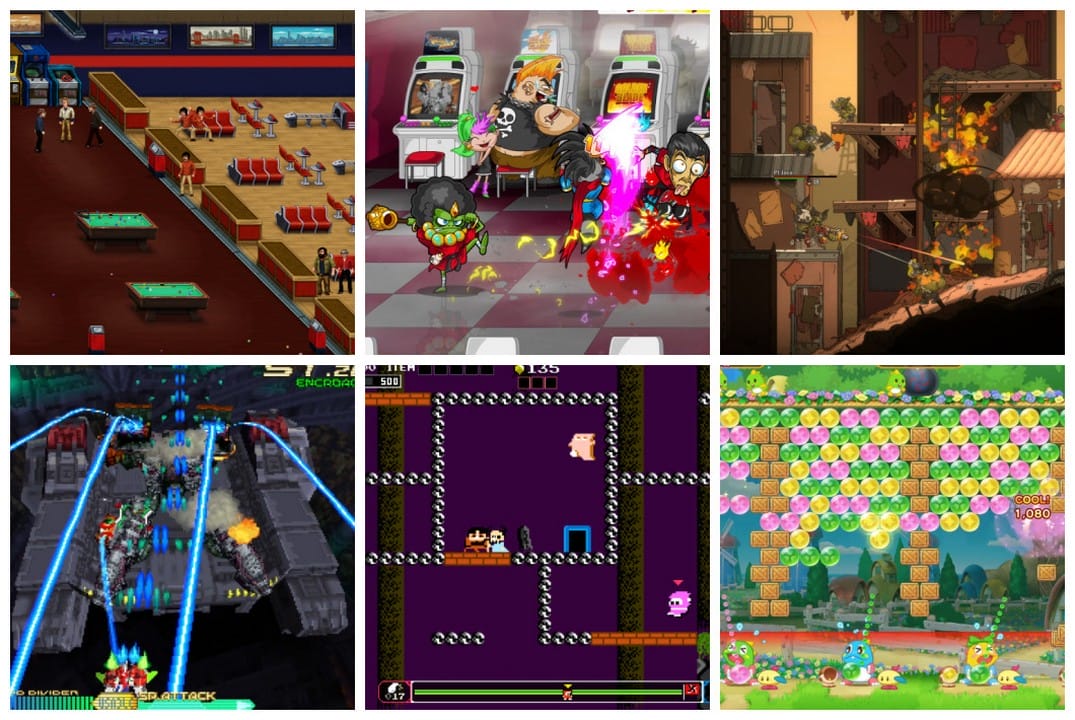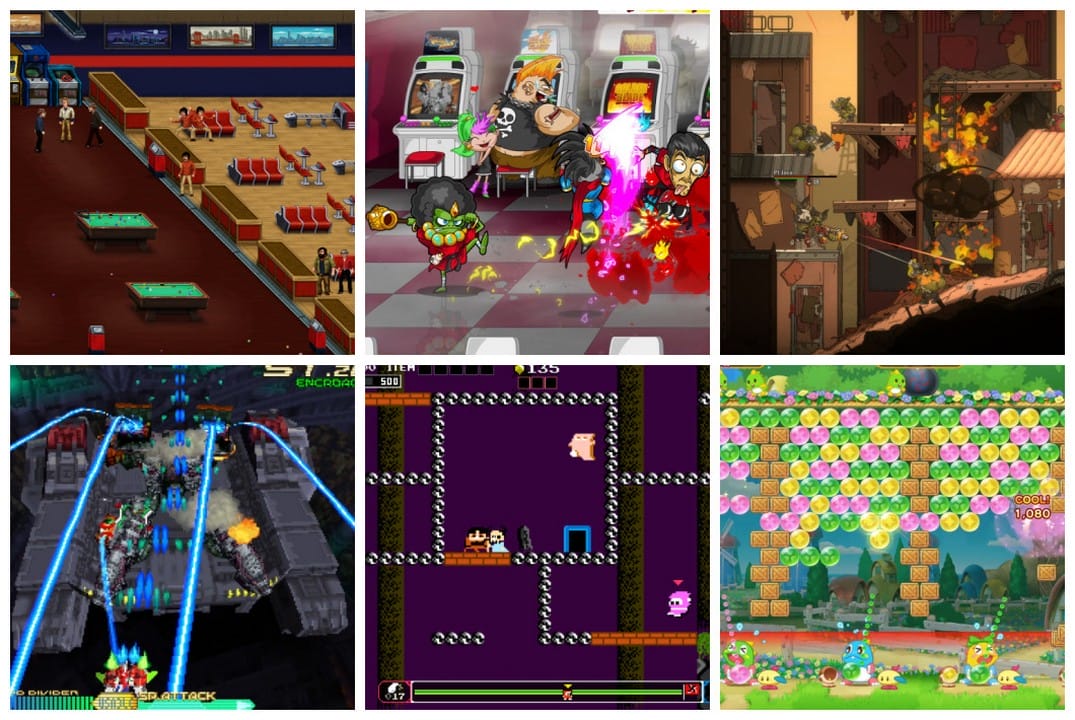 Bud Spencer & Terence Hill – Slaps and Beans 2
If the names Bud Spencer and Terence Hill sound familiar to you, then perhaps at some point in your life you've enjoyed one of their action and humor classics in the movie world. With the first video game released in 2017, this sequel promises more and better to all fans of this iconic movie duo. First of all, the arcade gameplay is much more polished than in the first part, allowing us to deliver even more "justice" to our enemies from the street, thanks to unique moves, or use the environment to unleash powerful combos. As you play, you may find that you are not dealing with a game that is just trying to capitalize on nostalgia. a project made by and for fans. Among some of its most notable playable features, we have the possibility to play alone or in co-op mode alongside several mini-games.
New for this second part will include a soundtrack created by the original composer of the films, as well as sounds in Spanish (from Spain), English, Italian and German. on time ask if dubbing will be the same as moviesWe realized that this might not be entirely possible (some voice actors may already be dead), but we made sure to try to stay very faithful to the original work.
Developed by Trinity Games, Bud Spencer & Terence Hill – Slaps and Beans 2 It will be released on Nintendo Switch in 2023.
Jitsu Team
One of the craziest and most chaotic games on this list. Jistu Squad is a 2D fighting game in which we will take control of anthropomorphic animals with various skills in martial arts and use of weapons to save the galaxy. Adrenaline doses are fixed. In this game and you can almost never slow down. Nevertheless, the intro game is pretty simple And the difficulty curve is well designed, but it should be noted that it will take a lot of practice to master the over 100 combos and special moves the game has to offer.
I should also mention that it can be played between four people, alone, in local co-op, or even in a tag mode where each one controls two characters. If you grew up in the '90s, this game has that aura of a weekend or all that drama we watch every morning before we go to school. Music created by Johnny Gioeliwhose work can you enjoy sonic the edgehog.
Jitsu Team It will release on Nintendo Switch for the remainder of 2022 and will have a Spanish translation.
Warhammer 40,000 – Shootas, Blood and Teef
If you've ever wondered what Metal Slug will look like with Warhammer 40,000, the answer lies in this 2D action game with a hand-drawn art style. With the possibility of playing alone or teaming up with three other Orcs, Make your way through the hive city of Luteus Prime with blood, bullets and explosions.
It's an adventure from another perspective, where four playable characters, each with their own abilities, pay homage to the rich and acclaimed knowledge of Warhammer 40,000. Once you have the character of your choice, you can enjoy an arsenal. Up to 20 different weapons to challenge the mightiest empire the galaxy has ever seen.
Warhammer 40,000 – Shootas, Blood and Teef coming to Nintendo Switch and more next October 20 this year and there will be a translation into Spanish.
RayStorm X RayCrisis HD Collection
Two of the legendary TAITO's most iconic shoot'em ups are coming to Nintendo Switch in the West thanks to this exclusive high-definition collection. We're not just talking about a version with some graphics filters, but new features will be added as well, so maybe (if you're lucky) you can surprise yourself with two titles you enjoyed back then.
Both versions will retain their legendary soundtrack created by TAITO's sound team, ZUNTATA, to provide an experience that is very faithful to the original name. However, if for some reason you want to enjoy the classic as it was designed, original versions (with arcade experience) are also available. Finally, we were able to learn that in the future Ray'z Arcade Chronology will be added to the collection as part of this collection and as a downloadable title.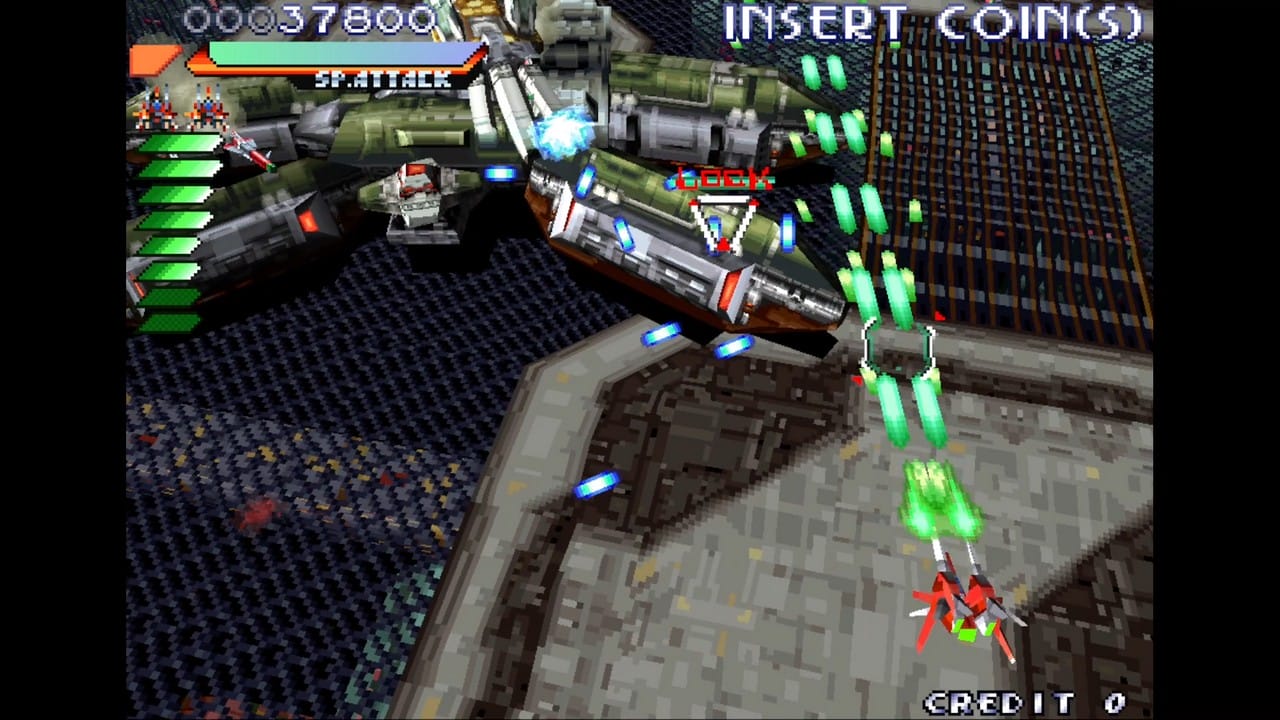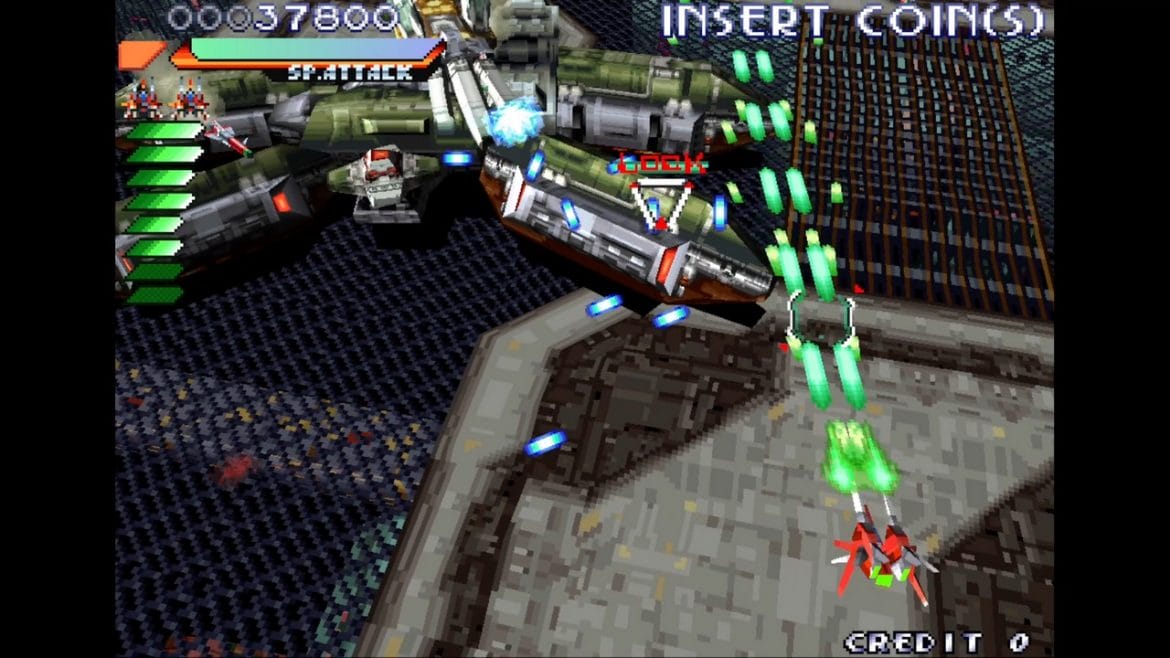 RayStorm X RayCrisis HD Collection It will be released in 2023 and will be translated into English and Japanese.
Puzzle Bobble Everybubble!
Last title on the list and a game we unfortunately couldn't play as it was still a secret from the public at the time it was shown to us (we had to sign the privacy papers and all), takes it. brings us to a new chapter of the tireless Puzzle Bobble saga, coming exclusively to Nintendo Switch in 2023.
The most curious thing about this upcoming installment, for the first time in the epic A story mode offers up to four simultaneous gameplay so you can prove you're the best at it or just have fun, along with a host of cute characters, objects or mechanics. some time in good company. Puzzle Bobble Everybubble Coming to Nintendo Switch in 2023. We can't confirm 100% translation into Spanish at this time, but both English and Japanese are already confirmed languages.
As you can see, there is variety in this catalog, and it's really nice to see how the Nintendo Switch is a console that can make room for all genres. My personal choice? Bud Spencer & Terence Hill – Slaps and Beans 2.
Related
#ININ #Games #SLG #bring #versions