After a year spent in the competitive world of Valorant, we are seeing rosters in different parts of the world looking to continue to show their level, today the events have just been announced. off season It will be held worldwide to give agents the opportunity to participate in very interesting prizes.
All regions will have competitions for the rest of the year for the community to enjoy more action, from tournaments for creators to open events where the entire community can fight for various prizes, and the ability to shine as players before the start. from the next international competitions that will start next year.
OFF//SEASON EVENTS IN THE AMERICA REGION
Dates: 1 October
The creators gather for the G4 Rumble! They will play for the $20,000 prize and bragging rights. Let's see who will form the best team!
Dates: October 25 – December 4
The Rakin Cup has reached its 7th year and will host 128 teams from the Brazilian VALORANT community. They will compete for the 30,000 BRL prize. As well as being the first VALORANT competition in the country, Rakin Cup is named after one of the most important esports influencers in Brazil, increasing its reach with every edition.
Dates: From 28 November to 4 December
The 4-team invited tournament will be held at the "Movistar Game Club" in Santiago, Chile. It will be a 4-day LAN event where fans can watch the match live and participate in additional events.
OFF//SEASON EVENTS IN EMEA REGION
Crossfire Cup Mediamarkt and Intel
Dates: From October 3 to November 12
A pre-season tournament organized by the team behind Spain's Liga VRL.
Dates: From 7 October to 11 December
Red Bull Home Ground, VALORANT's unique professional invitational tournament, is back for its third edition. It will bring together some of the best teams in the world to fight for victory in a unique "away and home" format from December 9-11. As an official part of VCT's pre-season tournaments, fans and gamers alike can expect VALORANT at the highest level. Visit the Red Bull Home Ground website for more information.
Dates: October 27 – December 12
This VALORANT Regional League France Pre-Season Event will include an online tournament. The live audience final will take place at the Occitanie esports event.
Dates: 11-13 November
The annual LAN in Lyon, France will include a 32-team VALORANT tournament and a prize pool of €15,000. Registration opens on September 16.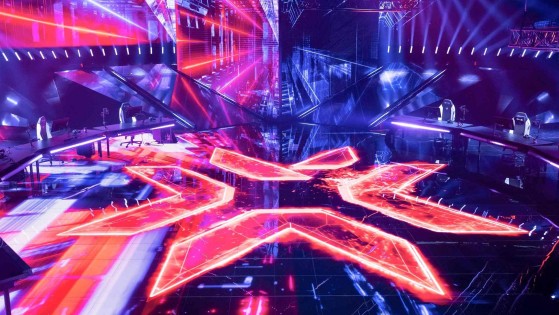 These are some of the announced events, we leave it to you if you want to check all the information. connection, Let's not forget that most of the events will be broadcast on different Valorant social networks in each region so that fans can continue to enjoy Riot Games' tactical shooter for the rest of the year.
While the official transfer market will last until 1 February, clubs will have until 15 October to present their first teams.

#Valorant #Learn #Riot #Games #events #OffSeanon